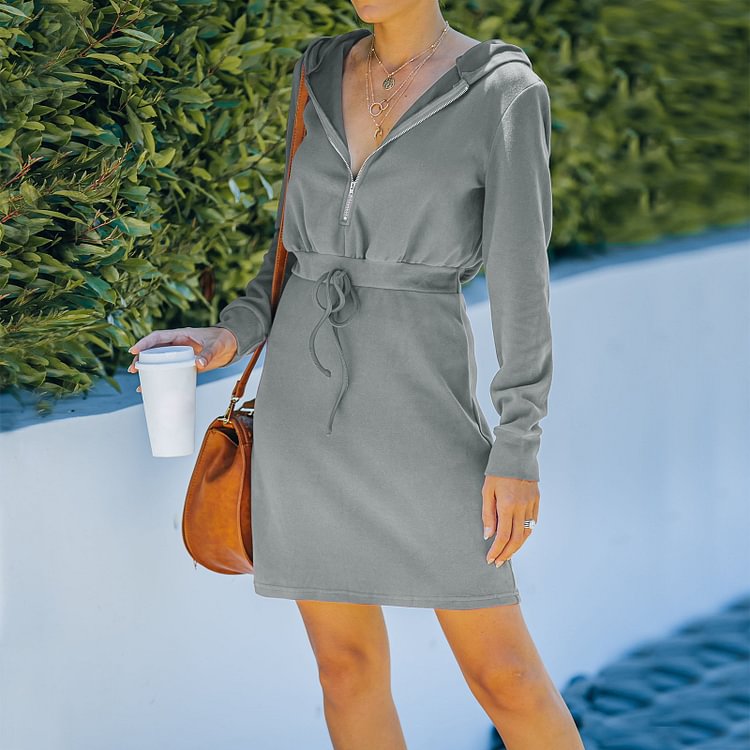 You can really snuggle up in the comfortable sweat material-regardless of whether you spend the day off on the couch or you are outside, this is a perfect state: in the hooded sweatshirt! Another plus point: stylish design, the trend of autumn and winter that you don't want to take the hoodie off again. The hooded sweatshirt-your favorite now!
The high elastic quality of the material gives the customer a particularly pleasant wearing comfort. The wide shape make the hooded sweatshirt particularly comfortable. In your free time, when traveling or after sports - a comfortable hoodie always fits and your well-being increases immediately.

A little tip: slim jogging pants, sneakers and a belt give the casual sweater with the overcut shoulder seams just the right frame. It is ideal in combination with slim pants or comfortable leggings. Whether outside with your friends or completely relaxed on the couch, the hooded sweatshirt follows your style.